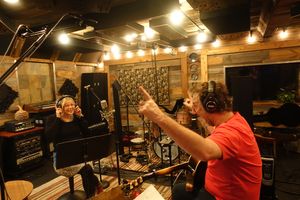 I'm so excited to be be back in the studio, finishing up my long-awaited solo album Gathering Flowers! Engineered by Jason Shannon and produced by Adam Levy (The Honeydogs, Turn Turn Turn), this project is a long time in the making, and I couldn't be more thrilled with how it's turning out.
To get a preview of some of the new tunes, check out the February 22nd show 7-9 pm at Eggroll Queen in St. Paul, featuring my new band The Stellars.
And for the latest updates on the album and our soon to be announced release show, sign up for my email list, and follow me on Facebook and Instagram.